Special Ability

Kanji

特殊能力

Romanji

Tokushu nōryoku

Members

Mikan Sakura
Tsubasa
Misaki Harada
Megane
Akira Tonouchi
Noddachi

Students with Alices that do not quite fit in the other groups are put into the Special-type, and so the Alices in the class are usually rare and one of a kind in the Academy.
Description
It is the smallest class by far, and the rest of the students think low of individuals with Special Alices. Special-type Alices include, but is not limited to, Nullification, ability to live in the mirror world, and Shadow Manipulation.
Teacher
Izumi is a former teacher of Special Ability. He had the Nullification Alice.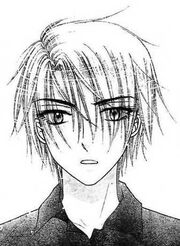 Nodacchi is now currently a teacher of Special Ability. He has the Time Travel Alice.
Alice
Community content is available under
CC-BY-SA
unless otherwise noted.